Most fairy tales end with a happily ever after.
This is not a fairy tale. He is not her Prince Charming about to whisk her away into the sunset. This is a story about betrayal, lust, desire and, ultimately, revenge…
And revenge can only lead to one thing.
Tyler
He was my stranger, my visitor, my shadow in the corner of my room. He stalked me, watched me, knew everything about me. But all I could do was sit and wait. I waited for him to visit me night after night. He was becoming my addiction, my craving, my obsession. He knew every inch of me, but I knew nothing about him.
His calls himself Lotus and, as crazy as it sounds, I think I'm falling in love.
Dean
I wanted to take her, possess her, dominate her, and ruin her. I wanted to ravish her, please her, and consume her until I couldn't take much more of her.
She will want me to kiss her. She will want me to hold her all night so that she feels a connection with me. I would make it so that she would seek me out in the dark. The one that satisfies her ultimate fantasy. A stranger who sneaks into her room. Someone who gives her the ultimate pleasure, but also seeks to give her ultimate pain. Pain she has never had to endure. Pain that will eat away at her until there is nothing left.
She was my nemesis, I was her lotus. And payback was a bitch.
BUY LINKS
AMAZON: http://goo.gl/GmsHUZ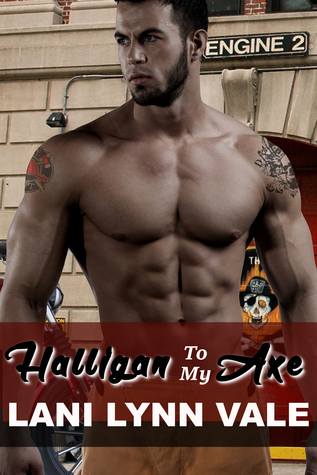 The second release in THE HEROES OF THE DIXIE WARDENS MC series.
You're the Halligan…
Kettle had it all. Until he didn't.
He lost it all in a moment. One heart stopping, soul shattering moment, and there wasn't a single thing he could do about it.
From that day forward, he stayed away from relationships.
Then he responded to a possible fire and there she was, rocking his world when he didn't want it to be rocked.
To My…
Adeline was just a schoolteacher. She lived a boring life.
Until she stole something.
And it didn't have anything to do with the sexy firefighter's heart.
Oh, she stole that, too, even if he didn't want it to be stolen.
Axe…
Kettle didn't realize just what kind of trouble Adeline was in until it nearly ripped her from his life.
There was no way anything was taking that away from him.
Not again.
One man was about to see up close and personal what fury looked like on the face of The Dixie Wardens MC's enforcer.
BUY LINKS
AMAZON: http://goo.gl/XvXTPj
B&N: http://goo.gl/MMgfbw