Book 2 in the Alpha series
Roth and I are on an open-ended tour of the world. Roth being Roth, this means missionary in Morocco, reverse cowgirl in Calcutta, bent over the bow of a houseboat in Hanoi, slow and sleepy on St. John. Anywhere and everywhere, in every conceivable position, and some I didn't know were possible.
Life was pretty incredible.
Until I woke up in his chateau in France, alone. On the bed next to me was a note. There were only four words:
He belongs to me.
BUY LINKS
AMAZON: http://goo.gl/Hqh8Xq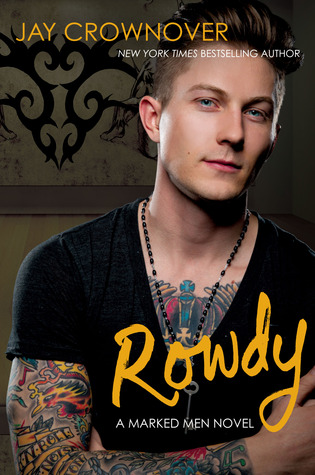 MARKED MEN #5
After the only girl he ever loved told him that he would never be enough, Rowdy St. James knocked the Texas dust off his boots and set out to live up to his nickname. A good ol' boy looking for good times and good friends, Rowdy refuses to take anything too seriously, especially when it comes to the opposite sex. Burned by love once, he isn't going to let himself trust a woman again. But that's before his new co-worker arrives, a ghost from the past who's suddenly making him question every lesson he ever learned.
Salem Cruz grew up in house with too many rules and too little fun—a world of unhappiness she couldn't wait to forget. But one nice thing from childhood has stayed with her; the memory of the sweet, blue-eyed boy next door who'd been head over heels in love with her little sister.
Now, fate and an old friend have brought her and Rowdy together, and Salem is determined to show him that once upon a time he picked the wrong sister. A mission that is working perfectly—until the one person that ties them together appears, threatening to tear them apart for good
BUY LINKS
AMAZON: http://goo.gl/XmCjuS
B&N: http://goo.gl/JNaIGf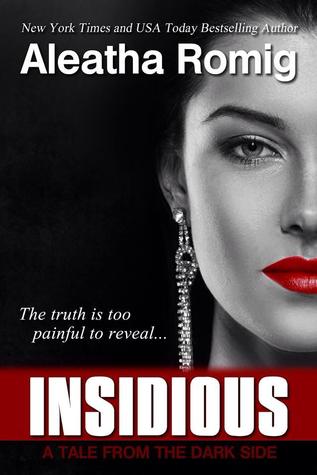 When a powerful man is willing to risk everything for his own satisfaction, only one woman can beat him at his own game: his wife. Or so she thinks…
"Let's start with you calling me Stewart. Formalities seem unnecessary."
Stewart Harrington is rich, gorgeous, and one of the most powerful men in Miami. He always gets what he wants. Anything is available to him for the right price.
Even me.
Being the wife of a mogul comes with all the perks, but being Mrs. Stewart Harrington comes with a few special requirements. I've learned to keep a part of myself locked away as my husband watches me submit to his needs. But the more he demands of me, the more beguiled he becomes and that's to my advantage. So I keep fulfilling his fantasies and following his rules because he doesn't know that what he's playing is really my game. And winning is everything, right?
BUY LINKS
1ST RELEASE FROM THE TALES FROM THE DARK SIDE SEREIS
AMAZON: http://goo.gl/OfNNmR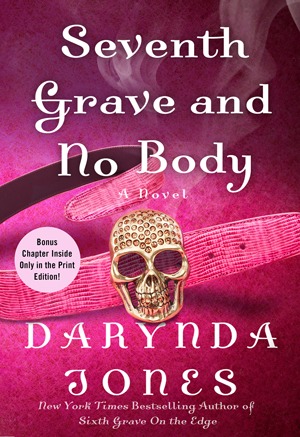 7TH RELEASE IN THE CHARLEY DAVIDSON SERIES
Twelve. Twelve of the deadliest beasts ever forged in the fires of hell have escaped onto our plane, and they want nothing more than to rip out the jugular of Charley Davidson and serve her lifeless, mangled body to Satan for dinner. So there's that. But Charley has more on her plate than a mob of testy hellhounds. For one thing, her father has disappeared, and the more she retraces his last steps, the more she learns he was conducting an investigation of his own, one that has Charley questioning everything she's ever known about him. Add to that an ex-BFF who is haunting her night and day, a rash of suicides that has authorities baffled, and a drop-dead sexy fiancé who has attracted the attentions of a local celebrity, and Charley is not having the best week of her life.
A tad north of hell, a hop, skip, and a jump past the realm of eternity, is a little place called Earth, and Charley Davidson, grim reaper extraordinaire, is determined to do everything in her power to protect it.
We're doomed.
BUY LINKS
AMAZON: http://goo.gl/GG3gt6
B&N: http://goo.gl/uR084D
THE SECOND RELEASE FROM THE DEVIL'S BEND SERIES
Dalton Calhoun hadn't always planned on a life up on the big stage, beneath the bright lights, but that was where he found himself. A second chance of sorts. An opportunity that had come along after his real dreams vanished when he was eighteen years old. Although country music was more than he could've expected, he'd never dismissed the notion that there was still something missing.
When Dalton followed his buddy Cooper Krenshaw to Devil's Bend, Texas, it didn't take long before Dalton realized just what that was. But just because he has topped the country music charts, and made his fair share of women swoon, doesn't mean that everything comes easy to him. And when he sets his sights on the black-haired, gray-eyed waitress at The Rusty Nail, Dalton realizes he might just have to work for what he wants.
Katie Clarren's life has been a series of unfortunate events, starting from the time her mother left on her eighteenth birthday. Not exactly how she had planned to spend one of the major turning points in her young life. Nor had she planned to spend the next five years dealing with the fallout. Somewhere along the way, Katie adapted, doing exactly what she needed to do in order to survive. But Katie has secrets that even her closest friends don't know. Secrets she has worked hard to protect.
Although she longs for handsome, charming, country music sensation, Dalton Calhoun, she knows that anything that starts between them can't last. Too bad her heart doesn't seem to be on the same page. Katie gives in to her love for Dalton, needing that human connection that has been missing for so long. But when it comes time to make the hard decisions, Katie forces herself to walk away from him. To protect her secrets, and him. The last thing she wants to do is hurt Dalton, no matter how much pain she has to endure in the process. She loves him.
Can the two of them overcome the secrets and lies? Can they look to the future and stop living in the past? Or will they keep dwelling on the dreams that vanished, not seeing what is right in front of them? Each other.
BUY LINKS
AMAZON: http://goo.gl/MNe1BG
RELEASE 3.5 IN THE SUBMISSIVE TRILOGY
Submitting her body was only the beginning.
Abby King didn't know true passion until she gave herself to Nathaniel West, one of New York City's most eligible bachelors and desired Dominants. Now, on the eve of her marriage, she realizes all her dreams are coming true. And with a romantic honeymoon getaway planned at a secluded Swiss chalet, she's sure Nathaniel will find even more fantasies to fulfill…
Nathaniel never thought he'd settle down until Abby broke down his barriers and changed his plans. With their wedding only weeks away, he can barely wait to possess her completely—heart, body, and soul—and show her the true meaning of being both a wife and a submissive.
Only Abby has one more challenge in store before she becomes his: no sex and no collar for one month before the wedding. Nathaniel is willing to give it a shot but he has one scandalous stipulation—once that month is up, anything goes…
BUY LINKS
AMAZON: http://goo.gl/tkTcNs
B&N: http://goo.gl/p5CuZ9
BOOK #7 IN THE ONE NIGHT WITH SOLE REGRET SERIES
She showed him how to love…
The lead guitarist of Sole Regret had always walked the world alone, until he opened his heart and his world to his sweet, reserved rehab counselor. Adam Taylor normally shirks responsibility and lives in the moment, but the foreign, tender emotions that Madison draws to the surface has him considering his future for the first time in his life. But how can a woman as good as Madison be happy with a train wreck like him?
He showed her how to live…
Since Madison Fairbanks started dating Adam, her entire life has been turned upside down and while his impulsive, reckless side causes her passion to burn bright, it also tends to put her in extraordinary situations—including a night in a very risqué sex club that's guaranteed to satisfy her most forbidden fantasies. He encourages her to try new things, step out of her usual boundaries, and experience a lifestyle she never considered. But how can a man as wild as Adam ever be tamed enough for a serious relationship?
In book 7 of the best-selling One Night with Sole Regret series, Adam and Madison seem to have everything working against them. Is their love strong enough to withstand every challenge thrown their way, or is it time to call it quits?
BUY LINKS
AMAZON: http://goo.gl/MSvRLy
BOOK 3 IN THE NORDIC LORDS MC SERIES
Hatred.
Desire.
Broken Dreams.
Jules McAllister has loved and lost.
She experienced the gut wrenching pain of grief after her boyfriend, Scratch, a member of the Nordic Lords MC, died on the same night that she told him they were going to have a child.
Grief stricken and destroyed, she left Jasper Bay, unable to tell anyone the truth of what really happened that fateful night.
When her childhood friend, Olivia needs her, Jules realizes it's time to return home and give her daughter what she wants most – a family.
But Jules didn't count on the tumultuous emotions she would feel around Scratch's brooding and angry brother, Jaden.
Jaden has vowed to never forgive Jules for, what he feels is her role his brother's death. Being face to face with Jules again, who is now a mother to a young child, he finds that his anger hasn't waned and swears to have nothing to do with mom or child.
But how can he reconcile the burning fury in his soul with the irrational urge to touch her? To taste her? To own her completely?
Can wounded hearts that still bleed ever be healed? And can two people broken by their pasts find freedom from their pain in each other?
Or will a night of passion destroy them both?
BUY LINKS
AMAZON: http://goo.gl/U6cnXo