Kori suffered a great loss, one that left her feeling so desolate and alone, that she believed nothing would ever fill the void…
The only thing that kept her going was the one little piece of joy she still had in her life, her baby boy, Rhett.
She had no choice but to move forward and give her son the best life she could. Which meant moving back home.
Except there was one problem
Home was where Reed would be…
The man who once held her heart, then shattered it into a million pieces.
Grieving the loss of Rhetts dad, and learning to forgive those who have betrayed her, Kori was battling it all.
But will she ever have the strength to forgive Reed?
buy links
amazon: http://goo.gl/oxjw6N
b&n: http://goo.gl/Px4b1l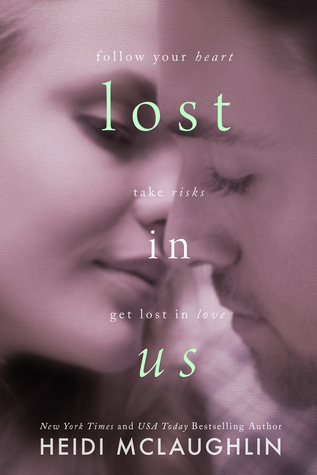 A Lost in You Novella
Life is supposed to be about following your dreams, taking risks and getting lost in love.
I have my dream job.
Hadley is definitely a risk
Getting lost in love with her is the easiest thing I've ever done.
buy links
amazon: http://goo.gl/Udrc2l
Billionaires in Love
Two classic Carly Phillips stories about love, loss and second chances …
The Playboy's Second Chance
This story was formerly titled Kismet. Since the title was confusing to readers, I changed the name and now bring you The Playboy's Second Chance. I hope you enjoy my sexy, stand-alone novella.
Trevor Dane, Wall Street Hot Shot and billionaire, has everything — money, power and any woman he could possibly want yet he isn't happy. When his latest interviewer turns out to be the one woman he's never forgotten, Trevor sees a second chance and he won't let Lissa Gardelli's wariness or old hurts stop him from getting back into her bed… and her heart.
Midnight Angel
Hollywood superstar, Dylan North, revisits his home town with the express intent of seeing his first love once more, to see if they can reignite the love he stupidly threw away ten years before. The last thing Dr. Holly Evans needs in her life is her high school sweetheart returning and stirring up old feelings. But Dylan is determined to convince Holly that happily ever doesn't only happen in the movies.
buy links
amazon: http://goo.gl/LdW18o
b&n: http://goo.gl/QwVAzx
The New York Times, USA Today and Wall Street Journal Best-selling Beauty Series is now available in a single volume.
BEAUTY FROM PAIN: Aussie winemaker Jack McLachlan and American musician Laurelyn Prescott agree to a three month relationship while keeping their true identities secret.
BEAUTY FROM SURRENDER: A heartbroken Laurelyn Prescott returns to Nashville to pursue her music career and finds the success she's always dreamed of. Jack Henry McLachlan spends three months searching for his beloved but their reunion doesn't come easy. Will she be able to see beyond the glitz glamour and visualize a life that includes him?
BEAUTY FROM LOVE: Life for Jack Henry and Laurelyn is beautiful until their post-wedded bliss is cut short when his dark past springs into their present happiness. He wants to shelter Laurelyn but keeping her untainted by his previous life proves impossible when yesterday's sins insist on returning to haunt him. Will it be possible for them to find happiness in their forever with a past like his?
buy links
amazon: http://goo.gl/LdW18o
***100% of the proceeds go to St. Jude Children's Hospital! 1-Click it!***
The sassy ladies of sexy Romantic Comedy serve up some spooky and spicy Halloween fun.
Bewitched by Daisy Prescott
A crush. A love spell. What could go wrong?
Nightmare in Night Court by N.M. Silber
When lusty lawyers meet creepy criminals.
Mystery, Mazto Balls, and Moxie by Z.B. Heller
A mystery weekend gets steamy and stuffed… with food.
Spandex is for Superheros by Ruth Clampett
Beware of the terror of your Halloween costume not fitting.
A Halloween Hook-up by Jennie Marts
A sexy physic and a private eye solve a ghostly murder.
Macabre Magic by L.H. Cosway
Halloween, a bet, one spooky magic trick.
Candy, Dentures, and Way Too Much Spandex by R.S. Grey
He stole my heart in between gyrating geriatrics.
Peckers by Liv Morris
A hot cop with handcuffs and a dimpled smile can be frighteningly sexy.
One Little Bite by C.C. Wood
Even the big, bad wolf can fall in love.
Double Dare by Penny Reid
Never play truth or dare with identical twins.
Red Rum by Ashley Pullo
Trick o' treat, a girl to meet, blood sangria wicked sweet.
Lights Out by Jodie Beau
A single mom, a single dad, a common enemy. Will their feelings come to light on Halloween?
Better The Devil You Know by Belle Aurora
When you know, you know.
buy links
amazon: http://goo.gl/7POzop
b&n: http://goo.gl/GTB8BQ