Gumbo reminds me of Louisiana, so here are some sexy reads to celebrate all things New Orleans!
Jules and Andre Deveraux have been hired to find wildlife photographer Angelica Humphrey. She's lost somewhere in the Louisiana bayou and there's a hurricane brewing.Angelica has never met anyone like Jules or Andre and she's instantly attracted. But she doesn't have time to act on her desire because she has to get away from the ex-boyfriend who stalks her. They take her back to their cabin, offering her protection and shelter from the storm.
But Angelica quickly finds herself falling under their spell and they happily show her that if one Deveraux is good, two are infinitely better.
BUY LINKS
1.50 AT THE TIME OF POSTING
AMAZON: http://goo.gl/P6o1K9
B&N: http://goo.gl/l8t4Un
What happens when you let lust rule you?
Wrong place, wrong time, wrong guy… one little mistake, and quiet Tessa Andersen is wrapped up in a pulse-pounding plot to trap sexy Shifter Jace Copeland.
With her life on the line, Tessa comes up with a plan: she'll seduce Jace and extract the information that her blackmailers demand. Simple, clean, and no-strings-attached… right?
Shots are fired, villains come out of the woodwork, and soon Tessa is running for her life. Jace is the only thing between her and a very painful death. A bond begins to form between them, a forbidden and foolish desire that they must resist.
The first of four books featuring Tessa and Jace, Book One introduces the Louisiana Shifters. With vibrant, sultry New Orleans as the backdrop, this book will pull you in and never let you go…
BUY LINKS
AMAZON: http://goo.gl/TKf8sH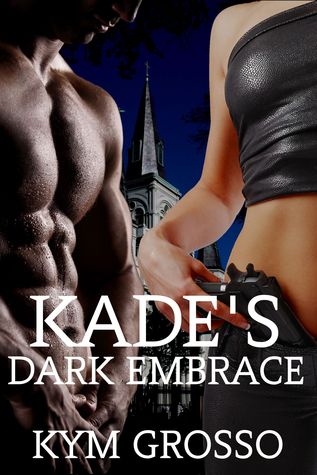 After a series of girls are ritualistically murdered on the cold streets of Philadelphia, seasoned detective, Sydney Willows, is forced to work with sexy, alpha vampire, Kade Issacson. While working the case, Sydney finds herself inexplicably drawn to Kade, fighting the passion she feels towards him.
Kade, determined to solve the case and mete out justice, is captivated by the independent, fiery detective. As he attempts to protect her from a very real murderer, Kade grows concerned that the beautiful, but very human detective, could easily end up dead should she tangle with supernatural forces that are beyond her control.
The investigation leads them into a dark and dangerous world, deep in the heart of New Orleans, where together, they search for the perpetrators of the Voodoo killings. Sydney soon becomes the target of the killer and ends up fighting for her life and love in the Big Easy. Will she eventually give into the intoxicating desire she feels for Kade if she makes it out alive?
BUY LINKS
FREE AT THE TIME OF POSTING
AMAZON: http://goo.gl/w34JOp
B&N: http://goo.gl/4YaEWA
Kayden is a bad boy that never played by the rules. Sophia has always been the quintessential good girl, living a life filled with disappointment. Everything changes when their lives become intertwined through a chance encounter online.
Hundreds of miles separate them, but the connection that draws them together is too much to be denied. As the layers of their lives peel back, Kayden keeps the dangerous parts of his past hidden to protect the woman who is becoming more important to him than he should allow. What starts as a pursuit of carnal pleasure turns into a complicated love story. His past is a tangled web filled with addiction, an obsessed ex-girlfriend, and problems with the law.
One mistake he thought he had left behind may end up ruining it all
BUY LINKS
AMAZON: http://goo.gl/bMRPzP
B&N: http://goo.gl/bMRPzP