College Romance
*Recommended for readers 18 and up due to content not suitable for younger audiences*
It's a contest only Jax and his fraternity brothers are playing. Whoever scores the most points wins the game.
Kimber's a feisty young woman enjoying life. No plans for finding Mr. Right. Not when Mr. All Wrong left her in a world of deceit and crushed her spirit.
Jax is the epitome of men. His striking good looks turn heads. Lots of them. He walks past Kimber in a cloud of sex and
arrogance, and he's slowly dragging her in to his
perimeters.
This wasn't a part of Kimber's strategy—she hadn't
planned on him and struggles to pull back, away from his
striking distance, the kiss of death.
It's a game of command and docility.
He's gaining control.
She's falling prey.
When stakes are high and Jax is at the top, will he let it all go for Kimber? Because choosing Kimber will end his game and he'll certainly fail if he drops out now. And if he backs out, will Kimber still want him when she learns the dirty little fraternity secret?
BUY LINKS
AMAZON: http://goo.gl/bw7mwK
Fate Buchanan just wants to escape the constraints of her old life. After checking her mother into rehab and catching her fiancé with her maid of honor the night before their wedding, she ran. Angry and hurt, she's aching to do something reckless.
Dean Maxwell is having one last summer of freedom before taking over his family's multi-billion dollar medical conglomerate. When he sees a beautiful woman running down the beach alone after dark, he knows it's not safe. So he does something impulsive.
When their paths cross unexpectedly after a night of unbridled passion, neither of them can forget the memory of the affair they shared. What began as one night is about to become a whole lot more.
BUY LINKS
AMAZON: http://goo.gl/pLD4eW
B&N: http://goo.gl/oiA3MP
Deacon has an ugly history, a history that broke him, leaving him a ghost of a man. Out of necessity, he left the normal world to descend into the criminal world and found he fit. So he stayed. Cold as ice and living off the grid, Deacon has no intention to connect, not with anyone.
Then he returns to some remote cabins in the Colorado Mountains and finds they have new owners. One of them is Cassidy Swallow, a young woman willing to work hard to live her quiet dream in a house by a river surrounded by aspen and pine.
Suddenly, Deacon finds he's at war. Cassidy's pull for him to connect is strong. He fights it, but he loses, always coming back for more. But when he does, he gives her nothing.
From the first time she sees him, Cassidy knows Deacon is dead inside. She knows he's the kind of man who could destroy a woman. But one night when Deacon's control slips, Cassidy takes a chance.
He might break her. He also might be her dream come true.
BUY LINKS
AMAZON :http://goo.gl/FVn8zx
B&N: http://goo.gl/DakXtE
Chained To The Past.
On the brink of going pro in MMA, Tyler Graves has defied his past—a past where going to jail for beating the hell out of his foster father took him away from the girl he loved and swore to protect, leaving her in the house of the man who abused them both.
Chained To Regret.
No matter how much time has passed, Danielle Debasco weighs on Ty's mind and conscience. He was supposed to save her, instead he abandoned her.
Chained To Love.
To free Danny from the abusive man who still haunts her, Ty's faced with sacrificing his future by finishing what he started four years ago—taking vengeance. But, this time will be different. This time he won't stop until the horrors of their past are sealed not just in blood, but in death.
BUY LINKS
.99 AT THE TIME OF POSTING
AMAZON: http://goo.gl/izQsxM
B&N: http://goo.gl/r6NatN
This book is part of a dark erotic fiction series and may disturb some readers.
In this dirty, bloody world we live in, the answers to prayers aren't always pretty angels.
Retaken by human traffickers, Jazmine's one hope is ex-cop, ex-mercenary, Pieter, a man with a glower that stops lesser men in their tracks.
She prays he can save her.
But this savior is far from perfect and his flaws may prove as devastating to Jazmine as the torture of her captors.
The fire of dominance never dies.
BUY LINKS
.99 ON AMAZON AT THE TIME OF POSTING
AMAZON: http://goo.gl/CIxDbW
B&N: http://goo.gl/nImE4w
RE-RELEASE
Ryan Stone is a less than average teenager. He doesn't have fancy clothes. He doesn't carry around the latest smartphone and he definitely doesn't have an MP3 player. Instead, he goes to school, does his chores and dreams of a new life away from Brookfield where he's expected to follow in his blue collar family's footsteps.
Hadley Carter is America's Pop Princess. A successful recording artist living her dream with a sold-out tour and a handful of Grammy's there isn't much that she wants for, except love. But finding love on the road is near impossible when all she longs for are romantic dinners, a nighttime stroll on the beach and holding hands with someone who isn't going to exploit her.
When a chance encounter introduces Ryan to Hadley, will he be like her adoring fans looking for a way in, or will it be Hadley who pursues Ryan even though it might cost her the only career she's known.
Lost in You is a story about following your dreams, taking risks and getting lost in love.
BUY LINKS
AMAZON: http://goo.gl/ut46T2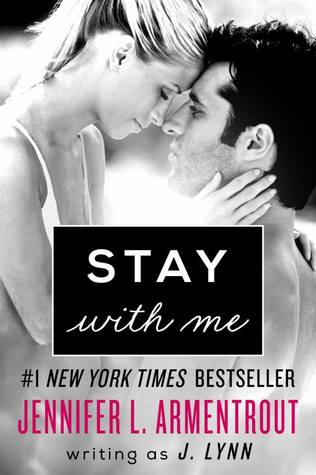 At 21, Calla hasn't done a lot of things. She's never been kissed, never seen the ocean, never gone to an amusement park. But growing up, she witnessed some things no child ever should. She still carries the physical and emotional scars of living with a strung-out mother, Mona—secrets she keeps from everyone, including her close circle of college friends.
But the safe cocoon Calla has carefully built is shattered when she discovers her mom has stolen her college money and run up a huge credit card debt in her name. Now, Calla has to go back to the small town she thought she'd left behind and clean up her mom's mess again. Of course, when she arrives at her mother's bar, Mona is nowhere to be found. Instead, six feet of hotness named Jackson James is pouring drinks and keeping the place humming.
Sexy and intense, Jax is in Calla's business from the moment they meet, giving her a job and helping her search for Mona. And the way he looks at her makes it clear he wants to get horizontal . . . and maybe something more. Before Calla can let him get close, though, she's got to deal with the pain of the past—and some very bad guys out to mess her up if she doesn't give them her mom.
buy links
AMAZON: http://goo.gl/qokJ2D