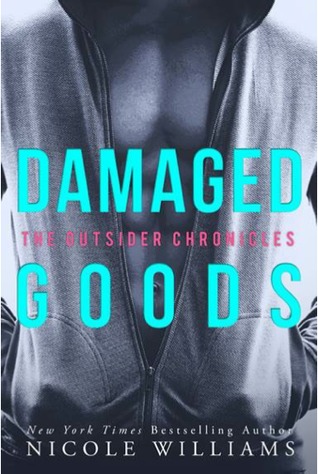 BOOK 2 IN THE OUTSIDER CHRONICLES
When Liv Bennett said good-bye to her sinkhole of a hometown, she planned to leave that chapter of her life behind forever. But forever turned out to only be three years.
After her addict of a mother up and disappears, Liv returns to what she considers her own personal hell smack in the middle of nowhere Nevada to take care of her two younger sisters, and she promptly reinstitutes the golden rule that got her through her first nineteen years of life without getting knocked up, roughed up, or messed up: don't date the local boys and, god forbid, don't fall in love with one of them.
It isn't long before that golden rule is put to the test.
Will Goods grew up in the next trailer over, but the wild, careless boy who used to tear up the town with his three brothers has morphed into someone else so completely, he's almost unrecognizable. The quiet, contemplative man who works on cars every night and takes care of his mentally ill mother every day is nothing like the local boys Liv grew up avoiding.
But when Liv considers suspending her golden rule just this once, she finds out something about Will that will change everything.
Will Goods isn't who he used to be—he's not even the man Liv thinks she's gotten to know over the summer. He's become someone else entirely.
He's become . . .
Damaged Goods.
BUY LINKS
AMAZON: http://www.amazon.com/DAMAGED-GOODS-Chronicles-Nicole-Williams-ebook/dp/B00MTDP8FI/ref=sr_1_1?s=digital-text&ie=UTF8&qid=1410254571&sr=1-1&keywords=damaged+goods+nicole+williams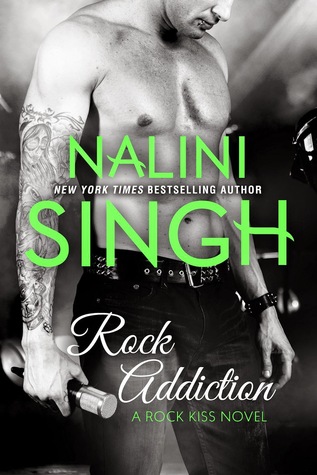 THE FIRST RELEASE IN THE NEW ROCK KISS SERIES
New York Times bestselling author Nalini Singh stuns with a sizzling contemporary romance…
A bad boy wrapped in a sexy, muscled, grown-up package might be worth a little risk…
Molly Webster has always followed the rules. After an ugly scandal tore apart her childhood and made her the focus of the media's harsh spotlight, she vowed to live an ordinary life. No fame. No impropriety. No pain. Then she meets Zachary Fox, a tattooed bad boy rocker with a voice like whiskey and sin, and a touch that could become an addiction.
A one-night stand with the hottest rock star on the planet, that's all it was meant to be…
Fox promises scorching heat and dangerous pleasure, coaxing Molly to extend their one-night stand into a one-month fling. After that, he'll be gone forever, his life never again intersecting with her own. Sex and sin and sensual indulgence, all with an expiration date. No ties, no regrets. Too late, Molly realizes it isn't only her body that's become addicted to Fox, but her heart…
BUY LINKS
AMAZON: http://www.amazon.com/Rock-Addiction-Kiss-Book-ebook/dp/B00MUX3V5Q/ref=sr_1_1?s=digital-text&ie=UTF8&qid=1410254878&sr=1-1&keywords=rock+addiction
BOOK 6.5 IN THE BLACKTOP COWBOYS SERIES
Ambition has always been his biggest downfall…until he meets her.
World champion bulldogger Sutton Grant works hard on the road, but his quiet charm has earned the nickname "The Saint" because he's never been the love 'em and leave 'em type with the ladies. When he's sidelined by an injury, he needs help keeping his horse in competition shape, but he fears trying to sweet-talk premier horse trainer London Gradsky is a losing proposition–because the woman sorta despises him.
London is humiliated when her boyfriend dumps her for a rodeo queen. What makes the situation worse? She's forced to see the lovebirds on the rodeo circuit every weekend. In an attempt to save face, London agrees to assist the notoriously mild, but ruggedly handsome Sutton Grant with his horse training problem on one condition: Sutton has to pretend to be her new boyfriend.
But make believe doesn't last long between the sassy cowgirl and the laid-back bulldogger. When the attraction between them ignites, London learns that sexy Sutton is no Saint when that bedroom door closes; he's the red-hot lover she's always dreamed of.
The more time they spend together, the more Sutton realizes he wouldn't mind being roped and tied to the rough and tumble cowgirl for real…
BUY LINKS
AMAZON: http://www.amazon.com/Roped-Blacktop-Cowboys%C2%AE-Novella-Nights-ebook/dp/B00H89WRAC/ref=sr_1_1?s=digital-text&ie=UTF8&qid=1410255101&sr=1-1&keywords=ROPED+IN+LORELEI+JAMES
RELEASE # 3 IN THE LOVE BY DESIGN SERIES
You've met Ben Shaw. Now meet Braydon Kincaid, the devil-may-care male model who nearly stole the show in Working It by New York Times bestselling author Kendall Ryan.
As one of the world's most sought-after male models, Braydon is no stranger to the finer pleasures in life. The last thing he wants to do is limit himself, especially when it comes to women. His best friend, Ben, might've settled down, but Braydon doesn't want to waste his youth on the messy complications of commitment. He wants fun. He wants easy.
Ellie isn't looking for a casual relationship, but her tough and sassy personality instantly attracts Braydon, who proposes a "friends with benefits" arrangement. Unable to resist the powerful pull of the charming bad boy, Ellie eventually relents, though she longs for all-consuming love.
As the two spend more time together, Ellie soon realizes that Braydon's posing skills extend off the runway. His carefully crafted façade masks a secret hurt that he's reluctant to share with Ellie, even as they embark on a passionate affair that sends them hurtling toward a fate neither expected. Can Ellie risk her heart while she waits for Braydon to let her in, or will she be forced to demand all or nothing?
BUY LINKS
AMAZON: http://www.amazon.com/All-Nothing-Love-Design-Novel-ebook/dp/B00GEEB2IK/ref=sr_1_1?s=digital-text&ie=UTF8&qid=1410255340&sr=1-1&keywords=all+or+nothing+kendall+ryan