Everyone I know is watching football, so I thought, What are some really great books featuring football players.
Enjoy!
At age twenty, Molly Shakespeare knows a lot.
She knows Descartes and Kant.
She knows academia and Oxford.
She knows that the people who love you leave you.
She knows how to be alone.
But when Molly leaves England's grey skies behind to start a new life at the University of Alabama, she finds that she has a lot to learn — she didn't know a summer could be so hot, she didn't know students could be so intimidating, and she certainly didn't know just how much the folks of Alabama love their football.
When a chance encounter with notorious star quarterback, Romeo Prince, leaves her unable to think of anything but his chocolate-brown eyes, dirty-blond hair and perfect physique, Molly soon realises that her quiet, solitary life is about to dramatically change forever…
buy links
amazon: http://www.amazon.com/Sweet-Home-Tillie-Cole-ebook/dp/B00FVMDQ30/ref=sr_1_6?s=digital-text&ie=UTF8&qid=1410128577&sr=1-6&keywords=tillie+cole
barnes and noble: http://www.barnesandnoble.com/w/sweet-home-tillie-cole/1117051840?ean=2940045302937
You met Romeo Prince in the Amazon & USA Today bestselling novel, Sweet Home. Now hear the story from his lips: unbarred, uncensored, and raw to the bone.
It makes me laugh when I hear folks think Molly and I rushed into things too fast, spouting that we couldn't possibly have felt what we did for each other in such a short space of time. I say, how the hell would they know? We made it, didn't we? She became my whole life, didn't she? And as for my folks not being real, being true? Tell that to me aged ten, eleven, twelve—damn, all my bastard life—when I was never enough, when I was beaten until I bled for being too good at football and not being everything they'd dreamed: the perfectly dutiful son. Tell that to thousands of kids around the world getting wailed on by asshole parents for whatever stupid reason; tell them evil don't exist in their eyes.
Fuck Romeo and Juliet. This is the story of me and my girl, from my lips. No mushy sentiment, no cheese, just the plain, hard truth, and, because I'm feeling generous, I'm going to let you in on more of our story too.
amazon: http://www.amazon.com/Sweet-Rome-Home-Book-ebook/dp/B00I4D2QYS/ref=sr_1_4?s=digital-text&ie=UTF8&qid=1410128577&sr=1-4&keywords=tillie+cole
b&n: http://www.barnesandnoble.com/w/sweet-rome-tillie-cole/1118199781?ean=2940045585866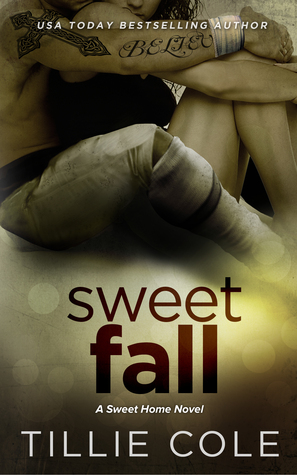 We all have secrets.
Secrets well buried.
Until we find the one soul who makes the burden of such secrets just that little bit easier to bear.
Lexington "Lexi" Hart is a senior at the University of Alabama. Surrounded by her best friends, her loving family and having fulfilled her life-long dream of making the Crimson Tide cheer squad, everything is going exactly as she always dreamed it would. But beneath her happy exterior, demons lurk, threatening to jeopardize everything Lexi has worked to achieve. When events in her life become too much to cope with, Lexi finds herself spiraling down into the realm of her biggest fear. Lexi falls hard, victim once again to the only thing that can destroy her and, on the way, finds herself falling straight into the dangerous tattooed arms of a guy from the wrong side of the tracks.
Austin Carillo, starting Wide Receiver for the Alabama Crimson Tide, must get picked in this year's NFL draft. He needs it. His brothers need it. Most importantly, his mother desperately needs it. Brought up in a world where the poor are forgotten, the sick are left to fend for themselves and no hero miraculously appears to pull you out of hell, Austin had no other choice but to make a living on the wrong side of the law—until football offered Austin the break to get his life back on track. But when a family tragedy drags him back into the clutches of the gang he believed he had left far behind, Austin finds himself falling. Falling back into criminal ways and falling deep into a suffocating darkness. Until a troubled yet kindred spirit stumbles across his path, where Austin quickly finds he is falling for a young woman, a young woman who might just have the power to save him from his worst enemy: himself.
Can two troubled souls find a lasting peace together? Or will they finally succumb to the demons threatening to destroy them?
amazon: http://www.amazon.com/Sweet-Fall-Home-Book-ebook/dp/B00MQGABYQ/ref=sr_1_1?s=digital-text&ie=UTF8&qid=1410129021&sr=1-1&keywords=tillie+cole
b&n: http://www.barnesandnoble.com/w/sweet-fall-tillie-cole/1120034044?ean=2940046073164
Some lovers play it safe . . . others are GAME FOR ANYTHING.
He's the Superbowl hero men idolize and women lust after . . . the bad boy quarterback with a dangerous edge. But behind his devil-may-care grin, Ty Calhoun hides a desire that only one woman can ever fulfill—and a memory he can't shake: high school graduation night . . . and mind-blowing sex with the untouchable girl of his dreams. He would trade every trophy to feel the heat of her sensual, uninhibited lust once more. And he may get that chance . . . because she's just been hired by the San Francisco Outlaws' new owner to clean up Ty's act.
The country's top image consultant, Julie Spencer is a total pro at cleaning up the messes of the rich and famous. Even working with the man who took her virginity and broke her heart ten years ago can't shake her. Until he touches her again. Because one caress – one hot kiss – is all it takes to spark the same knee-quaking electricity, and soon they're mixing business and extreme pleasure. But knowing the danger this bad boy poses to her heart, Julie is determined to keep her distance.
But Ty has a game plan of his own. The more he misbehaves, the more Julie will have to keep tabs on him—and the more he can give his dream girl some very real thrills, by showing her just how fun it is to be bad. This time around he's game for anything…especially winning her heart.
buy links
amazon: http://www.amazon.com/Game-Anything-Bella-Andre-ebook/dp/B0048WQDJI/ref=sr_1_3?s=digital-text&ie=UTF8&qid=1410129304&sr=1-3&keywords=game+for+anything+bella+andre
b&n: http://www.barnesandnoble.com/w/game-for-anything-bella-andre/1100335208?ean=9781416558415
Will Montgomery is a successful professional football player and seemingly has it all. He's not used to being told no, and certainly doesn't take no for an answer. So when he turns his charms on his sister's sexy rocker-chick friend Meg, he's not only turned down, but met with open hostility, piquing his curiosity and libido. He's determined to show her that he's not the arrogant jock she thinks he is, and to get her into his bed.
Megan McBride is not impressed with Will Montgomery, his fat contract, fancy car, or his arrogant public persona. She doesn't have time for a relationship, and if she's learned anything in life, it's that loving means losing, so she guards her heart ferociously. But she can't deny the overwhelming attraction to the sexy, tattooed athlete, and when Will starts breaking down her defenses and grabs hold of her heart, will she be able to admit her feelings for him, or will her troubled past cause her to lose the first man she's ever truly loved?
buy links
amazon: http://www.amazon.com/Play-Me-Seattle-Book-ebook/dp/B00BM7QZE0/ref=sr_1_1?s=digital-text&ie=UTF8&qid=1410129542&sr=1-1&keywords=play+with+me+kristen+proby
b&n: http://www.barnesandnoble.com/w/play-with-me-kristen-proby/1114716680?ean=9781482792621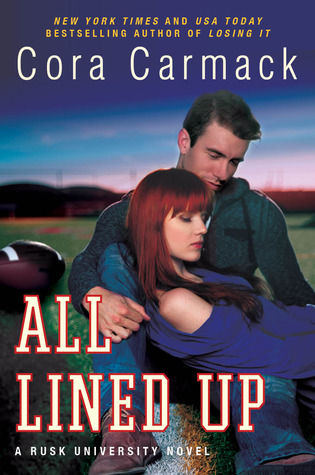 In Texas, two things are cherished above all else—football and gossip. My life has always been ruled by both.
Dallas Cole loathes football. That's what happens when you spend your whole childhood coming in second to a sport. College is her time to step out of the bleachers, and put the playing field (and the players) in her past.
But life doesn't always go as planned. As if going to the same college as her football star ex wasn't bad enough, her father, a Texas high school coaching phenom, has decided to make the jump to college ball… as the new head coach at Rusk University. Dallas finds herself in the shadows of her father and football all over again.
Carson McClain is determined to go from second-string quarterback to the starting line-up. He needs the scholarship and the future that football provides. But when a beautiful redhead literally falls into his life, his focus is more than tested. It's obliterated.
Dallas doesn't know Carson is on the team. Carson doesn't know that Dallas is his new coach's daughter.
And neither of them know how to walk away from the attraction they feel.
buy links
amazon: http://www.amazon.com/All-Lined-Up-University-Novel-ebook/dp/B00FJ3CHY0/ref=sr_1_1?s=digital-text&ie=UTF8&qid=1410129834&sr=1-1&keywords=all+lined+up+cora+carmack
b&n: http://www.barnesandnoble.com/w/all-lined-up-cora-carmack/1117005074?ean=9780062326201