The Connections series continues with this spin-off novel.
He didn't think, he didn't question—he just acted.
What she wanted, she took—without regard.
It was only one night, but it changed everything.
After losing his fiancée, Ben Covington is unsure he'll ever love again. But when he sees Bell Wilde, he's so deeply drawn to her, that he's thrown for a loop. Maybe it's purely sexual chemistry that's igniting this spark between them…or maybe it's his second chance at love.
Bell has just gotten her life back on track and may not be up for the challenge of Ben Covington. But once they're reunited, there's no holding back—even if a secret from Bell's past just might shatter them both
BUY LINKS
AMAZON: http://www.amazon.com/Frayed-Connections-Kim-Karr-ebook/dp/B00INIQQW2/ref=sr_1_1?ie=UTF8&qid=1409600461&sr=8-1&keywords=frayed+kim+karr
BARNES AND NOBLE: http://www.barnesandnoble.com/w/frayed-kim-karr/1118663052?ean=9780451470683
THE 5TH RELEASE IN THE NIGHT STALKERS SERIES
Trisha O'Malley rebelled against her affluent family by joining the U.S. Army's secret helicopter regiment, the 160th SOAR. Now a Chief Warrant Officer, she found her toughest fight yet in the pilot's seat of an MH-6M attack helicopter.
William Wallace Bruce is an undercover CIA agent who doesn't trust the military. But when the Horn of Africa is threatened by Somali pirates, Trisha flies out to recover ships and hostages…including one very ungrateful Will. He's furious about being rescued by the very group he despises. But with their lives on the line, it's team up and survive, or…
BUY LINKS
AMAZON: http://www.amazon.com/Light-Up-Night-Stalkers-Book-ebook/dp/B00J8QDJ7S/ref=sr_1_1?ie=UTF8&qid=1409600681&sr=8-1&keywords=LIGHT+UP+THE+NIGHT
BARNES AND NOBLE: http://www.barnesandnoble.com/w/light-up-the-night-m-l-buchman/1116882556?ean=9781402286971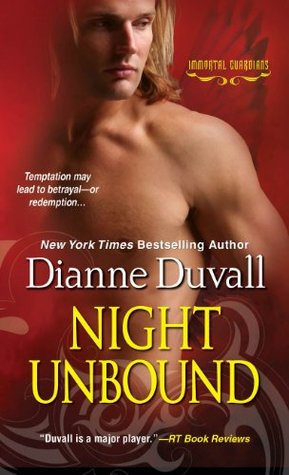 THE 5TH RELEASE IN THE IMMORTAL GUARDIANS SERIES
Dianne Duvall's Immortal Guardians protect humanity from unspeakable horrors–but their hearts are as fragile as any mortal's. . .
For centuries, Lisette d'Alençon has been a warrior against the dark. She fights alongside her brothers and comrades. But when the dreams start coming, she can't bear to confess them to the Immortal Guardians' command. Dreams of a dark-haired man with soft eyes and brutal wounds, a man her heart aches for–and a man she knows has been declared a traitor.
Zach is an exile, a loner. He won't defend himself against false accusations or grovel to those who should have faith in him. But he'll damn sure defend the woman who kept him sane against a plague of super-vamps that seems to have appeared from nowhere. The Guardians will blame him, and that will make Lisette suspect, too. With life, death and eternity on the line, who can they really trust?
BUY LINKS
AMAZON: http://www.amazon.com/Unbound-Immortal-Guardians-Dianne-Duvall-ebook/dp/B00JXTNM6S/ref=sr_1_1?ie=UTF8&qid=1409600845&sr=8-1&keywords=NIGHT+UNBOUND
BARNES AND NOBLE: http://www.barnesandnoble.com/w/night-unbound-dianne-duvall/1117555661?ean=9781420129809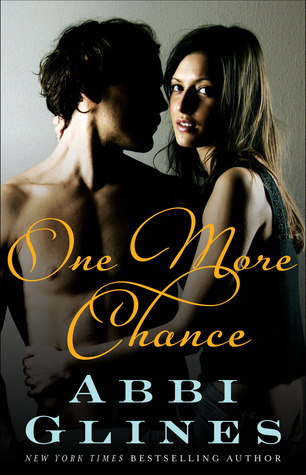 THE CONCLUSION TO GRANT AND HARLOW'S STORY
Grant Carter did everything in his power to convince Harlow Manning that he was a good guy. More than a smooth-talker and someone she could trust. He had to overcome his reputation as a playboy, and his history with Harlow's half-sister, Nan, a woman with a reputation of her own.
Harlow had taken the chance, falling hard and fast for the guy who thrilled her with his all-consuming desire. After a lifetime of avoiding bad boys like Grant, she had opened herself to the possibilities of love…
But a life-changing secret has torn them apart, and now Grant and Harlow must decide if they have enough fight to make it work – or if the pain of betrayal has permanently destroyed their future
BUY LINKS
AMAZON: http://www.amazon.com/One-More-Chance-Abbi-Glines-ebook/dp/B00GEEB4EM/ref=sr_1_1?ie=UTF8&qid=1409601008&sr=8-1&keywords=ONE+MORE+CHANCE+ABBI+GLINES
BARNES AND NOBLE: http://www.barnesandnoble.com/w/one-more-chance-abbi-glines/1119675184?ean=9781476756578
ELDER RACES #7
On the run from her former employer, Tess knows that she's vulnerable on her own amongst the Elder Races. That's why she decides to audition to become the human attendant of a powerful Vampyre of the Nightkind demesne. But while her position affords her the safety she seeks, her protector turns out to be more than she bargained for.
The right-hand man of the Nightkind King, Xavier del Torro is both terrifying and alluring. While his true nature frightens Tess, she can't ignore the appeal of his innate sense of integrity and self-restraint. Thrown into Xavier's world, Tess must quickly learn to navigate the dangers—both to her life and to her heart. But the biggest threat comes from her own past….
BUY LINKS
AMAZON: http://www.amazon.com/Nights-Honor-Novel-Elder-Races-ebook/dp/B00INIQQGI/ref=sr_1_1?ie=UTF8&qid=1409601261&sr=8-1&keywords=NIGHT%27S+HONOR
BARNES AND NOBLE: http://www.barnesandnoble.com/w/nights-honor-thea-harrison/1118662976?ean=9780425274361
THE 3RD RELEASE IN ALICE CLAYTON'S HYSTERICALLY FUNNY AND SEXY COCKTAIL SERIES
Readers back for a third round of the bestselling Cocktail series will enjoy a madcap romantic comedy about bodice ripping and chest heaving, fiery passion and love everlasting. Plus a dash of paperwork filing and horseshi—wait, what?
By day, Viv Franklin designs software programs. By night, Vivian's a secret romance-novel junkie who longs for a knight in shining armor, or a cowboy on a wild stallion, or a strapping firefighter to sweep her off her feet. And she gets to wear the bodice—don't forget the bodice.
When a phone call brings news that she's inherited a beautiful old home in Mendocino, California from a long-forgotten aunt, she moves her entire life across the country to embark on what she sees as a great, romance-novel-worthy adventure. But romance novels always have a twist, don't they?
There's a cowboy, one that ignites her loins. Because Cowboy Hank is totally loin-ignition worthy. But there's also a librarian, Clark Barrow. And he calls her Vivian. Can tweed jackets and elbow patches compete with chaps and spurs? You bet your sweet cow pie.
In Screwdrivered, Alice Clayton pits Superman against Clark in a hilarious and hot battle that delights a swooning Viv/Vivian.
Also within this book, an answer to the question of the ages: Why ride a cowboy when you can ride a librarian?
BUY LINKS
AMAZON: http://www.amazon.com/Screwdrivered-Cocktail-Book-Alice-Clayton-ebook/dp/B00GEEB09G/ref=sr_1_1?ie=UTF8&qid=1409601444&sr=8-1&keywords=SCREWDRIVED
BARNES AND NOBLE: http://www.barnesandnoble.com/w/screwdrivered-alice-clayton/1117313551?ean=9781476766720