12 Authors bring you 12 stories that will leave you BREATHLESS
Broken and Screwed by Tijan: Alexandra is left broken after her brother dies. The only person who makes her forget is his best friend, Jesse Hunt, but he's the one person she shouldn't be with. He knows some secrets that could destroy what's left of her.
Shattered Ties by K.A. Robinson
A PEEK BEYOND THE CONSEQUENCES by Aleatha Romig: Anthony Rawlings is a man most women love to hate or hate to love. Domineering yet caring, demanding yet sensual, he's truly an enigma, but can he be the one Claire needs and deserves? Will she ever truly find happiness with the man who stole her life but gave her the world? For a glimpse into the future, take a Peek Beyond the Consequences, a novella.
Before Lucky by JS Cooper
THE O INTENTION By Skyla Madi: Take note, ladies. Not all men with full lips and a killer smile know how to bed a woman. When Jesse O'Ryan walked into the bar, my hunt for a crazy one night stand had come to an end. I wanted all of him, but when I got him… it wasn't at all what I expected.
THE CAGING: Week One by Sarah Dosher: You stole me away, caged me in darkness, and said I had one year to love you or I'd never be free. The first week was the hardest, I refused be locked in a Cage.
Damian by Jessica Wood
BREAK ME NO MORE by Crystal Spears: My love is so deep that, at times, I overdose on him. My addiction is unshakable… unbreakable… unhealthy.
FAMOUS by Kahlen Aymes: Ever wonder what The Remembrance Trilogy would be like on film? Superstar Caden Carlisle, and ingénue Brooklyn Halloway come from different worlds and are thrown together on set, only to discover an intense connection neither can battle, as they bring Ryan and Julia to life.
LOST IN US a Lost in You Novella by Heidi McLaughlin: Life is supposed to be about following your dreams, taking risks and getting lost in love. I have my dream job. Hadley is definitely a risk. Getting lost in love with her is the easiest thing I've ever done.
Very Bad Things by Ilsa Madden-Mills (Plus bonus scene set in the future) – Nora Blakely is a Texas beauty queen who seems to have it all. But when secrets come out, she's hellbent on pushing the limits with alcohol, drugs, and meaningless sex. Guitarist Leo Tate is hotter-than-hell and a dirty talker. From the moment they meet, sparks fly and skeletons come out of the closet. Welcome to Briarcrest Academy
DARK DELIGHTS by Emily Snow Books: Lena Bennett and Roman Thorn are meant to tear each other apart. Literally. But when their fateful showdown is halted by his memory loss, and she finds herself unable to resist the man she was supposed to do away with, will she be able to take him down? Or will he beat her to it?
BUY LINKS (.99)
AMAZON: http://www.amazon.com/Breathless-Heidi-McLaughlin-ebook/dp/B00MBPM94W/ref=sr_1_1?s=digital-text&ie=UTF8&qid=1409569177&sr=1-1&keywords=BREATHLESS+ANTHOLOGY
From bestselling author, comes three full length novels, The Torn Trilogy, wrapped up in one boxset:
Possessed by You (Torn #1) Blurb:
Releasing control is relief…
I was warned about men like Brett Maclean.
He was dark and thrilling, intense and controlling. And he captivated me from the very start. He unleashed something inside of me like no other. His bad rep and troubled past drew me to him like gasoline feeding a flame.
With just one taste, I felt the danger in him, the uncontrollable power that left me breathless. The passion consumed me. Fast and hard.
Temptation couldn't guard my heart. I should have known a man of such raw and wild desires came with competition.
Revealed by You (Torn #2) Blurb:
The sharp edge of love…
Brett MacLean was possessive. Even more since I became his. He was my desire…my ultimate pleasure…he was mine.
As each day passed, he revealed a part of himself that had lain dormant. A broken childhood. A troubled man. One I was determined to help.
After months together, I thought I knew him. But soon realized I was wrong. His dark secrets were only the beginning. The past was more disturbing than I ever could have fathomed.
His deep seeded need for me came with a price that could have consequences. I needed him just as much. Because of this, we would be tested. My greatest fear was that it would take us beyond the limits of our love.
Perfected by You (Torn #3) Blurb:
An all-consuming need…
Evvie Neal was my addiction. The love I felt for her controlled me and it brought me to my knees. She was my one. My only.
Destroyed as a boy, healed as a man, she was my saving grace. The first person who knew the real me. Because of her, I became stronger. Whole. A true warrior in my own personal Hell.
As time went on, demons from my past haunted me, threatening to ruin what I had worked so hard to become. Strong.
The ultimate sacrifice was giving up a piece of myself to be perfect. For her.
BUY LINKS (.99)
AMAZON: http://www.amazon.com/Torn-Trilogy-Box-J-M-Walker-ebook/dp/B00MWA4YUI/ref=sr_1_3?s=digital-text&ie=UTF8&qid=undefined&sr=1-3&keywords=TORN+TRILOGY+JM+WALKER
THIS IS THE 3RD RELEASE IN THE TRUE NORTH SERIES
IT CAN BE READ AS A STAND ALONE
After a tragic accident that plays on an endless loop in her mind, wild child Kate Jolie died inside. She now functions only through her rigid, ironclad routine, which keeps her mind and soul in check – balancing her in a dangerously precarious position between life and death.
Rocker and Master's student Sam North knows no limits and seeks out every challenge to conquer and defy. With his cocky grin, piercings, colorful tattoos, undress-you bedroom eyes and magnetic sex appeal, he has no trouble finding women to warm his bed. When he spies his new professor, the gorgeous Ms. Jolie, she's just another summit he wants to climb in order to reach its peak. But as he begins to catch glimpses of her soul, she becomes his Everest.
Kate Jolie is the only woman who wants nothing to do with Sam North – and the only woman he can't do without.
BUY LINKS (.99)
AMAZON: http://www.amazon.com/True-North-Book-Finding-Now-ebook/dp/B00MRJCYXI/ref=sr_1_1?s=digital-text&ie=UTF8&qid=1409569977&sr=1-1&keywords=true+north+allie+juliette+mousseau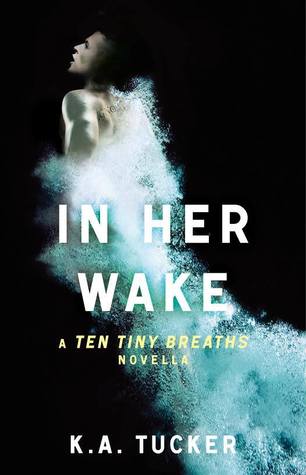 A TEN TINY BREATHS NOVELLA PREQUEL
Before you knew him as Trent in Ten Tiny Breaths, he was Cole Reynolds—and he had it all. Until one night when he makes a fatal, wrong decision…and loses everything.
When a drunken night out at a Michigan State college party results in the death of six people, Cole must come to terms with his part in the tragedy. Normally, he'd be able to lean on his best friends—the ones who have been in his life since he could barely walk. Only, they're gone. Worse, there's the shattered body of a sixteen-year-old girl lying somewhere in a hospital bed, her entire life ripped from her because of a case of beer and a set of keys.
Everyone assures him that they know it wasn't intentional, and yet he can't ignore the weight of their gazes, the whispers behind his back. Nor can he shake the all-consuming guilt he feels every time he thinks of that girl who won't so much as allow him near her hospital room to apologize. As the months go by and the shame and loneliness festers, Cole begins to lose his grip on what once was important—college, his girlfriend, his future. His life. It's not until Cole hits rock-bottom that he can begin to see another way out of his personal hell: forgiveness.
And there's only one person who can give that to him
BUY LINKS
AMAZON: http://www.amazon.com/Her-Wake-Tiny-Breaths-Novella-ebook/dp/B00J2IKHE0/ref=sr_1_1?s=digital-text&ie=UTF8&qid=1409570235&sr=1-1&keywords=IN+HER+WAKE
BARNES AND NOBLE: http://www.barnesandnoble.com/w/in-her-wake-ka-tucker/1118929836?ean=9781476784298