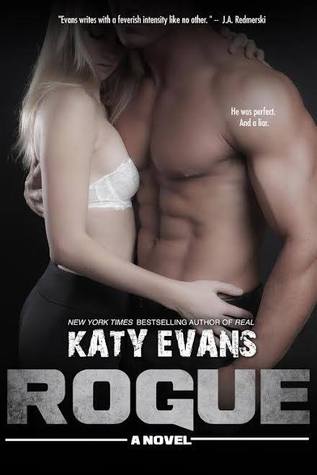 Book 4 of the New York Times and USA Today bestselling Real series.
HE SAYS HE'S NO GOOD FOR HER.
SHE HATES THAT HE MIGHT BE RIGHT.
Brook Dumas found Remington Tate in REAL, and now it's her best friend Melanie's turn to find the man who makes her heart sing. After years of searching, one night in the rain, the strong and mysterious Greyson King comes to her rescue. He's bold, and maybe just the lover, friend, and protector she's been searching for. When they make love, he says her name like it means something. Like she means something—and that's everything she's ever wanted.
He disappears for days without a word, and when he's around, he says he'll only hurt her. Buy when he's away, her heart hurts more.
Then Melanie uncovers the dark world he'd been determined to keep hidden, and suspects that their random first meeting might have not been so random after all.
Caught in a free fall of emotions, Melanie has no one to catch her but the man she should be running from. . .
But what do you do when your Prince Charming has gone Rogue?
BUY LINKS
AMAZON:
http://www.amazon.com/Rogue-REAL-Book-Katy-Evans-ebook/dp/B00D0MZXDO/ref=sr_1_1?s=digital-text&ie=UTF8&qid=1406625889&sr=1-1&keywords=ROGUE+KATY+EVANS
BARNES AND NOBLE: http://www.barnesandnoble.com/w/rogue-katy-evans/1118588783?ean=9781476755618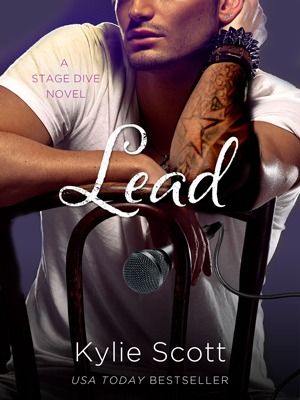 Stay up all night with the sexy rockers in Stage Dive, the epic New Adult series from New York Times bestselling author Kylie Scott, author of Lick and Play.
As the lead singer of Stage Dive, Jimmy is used to getting whatever he wants, whenever he wants it, whether it's booze, drugs, or women. However, when a PR disaster serves as a wake-up call about his life and lands him in rehab, he finds himself with Lena, a new assistant to keep him out of trouble.
Lena's not willing to take any crap from the sexy rocker and is determined to keep their relationship completely professional, despite their sizzling chemistry. But when Jimmy pushes her too far and Lena leaves, he realizes that he may just have lost the best thing that ever happened to him.
BUY LINKS
AMAZON:http://www.amazon.com/Lead-Stage-Novel-Kylie-Scott-ebook/dp/B00ILYTJS6/ref=sr_1_1?s=digital-text&ie=UTF8&qid=1406626088&sr=1-1&keywords=LEAD+KYLIE+SCOTT
BARNES AND NOBLE: http://www.barnesandnoble.com/w/lead-kylie-scott/1117685321?ean=9781250052384

Dead Heat Ranch, #1
New York Times bestselling author Nicole Edwards is continuing to heat things up with Betting on Grace, a sexy new ménage novel which is the first book in a hot new series called Dead Heat Ranch.
The tables have turned on Grace Lambert. For a woman familiar with long days and hard work, she just recently discovered just how hot the sultry Texas nights can get. Finding time to spend with her two smoking hot cowboys, Grant and Lane, isn't exactly easy, but she's forging ahead with what has turned out to be the hottest relationship she has ever been in. The true test comes in standing up for what she wants.
Grant Kingsley has landed his feisty cowgirl, Gracie, and an equally sexy cowboy, Lane Miller, but everything outside of his romantic life has gone from routine to chaos in a matter of days. Unfortunately, he's become rather acquainted with Murphy's Law as he is inundated with a string of bad luck. His mother is missing, his father, a gambling addict, is worried about only one thing these days, and when Grant refuses to give in, all hell breaks loose on the ranch.
Lane Miller will be the first to admit that he falls in love easily. And he's done so again, with both Gracie and Grant. Only this time around, he's not giving up or giving in. Cowboys don't know what it means to back down and Lane will ensure that the two most important people in his life get all of him, no matter what it takes.
Don't forget to read Boots Optional, the prequel to Betting on Grace, before you dive in!
BUY LINKS
AMAZON: http://www.amazon.com/Betting-Grace-Dead-Heat-Ranch-ebook/dp/B00L893U90/ref=sr_1_1?s=digital-text&ie=UTF8&qid=1406626296&sr=1-1&keywords=BETTING+ON+GRACE
BARNES AND NOBLE: http://www.barnesandnoble.com/w/betting-on-grace-nicole-edwards/1120019150?ean=2940149661107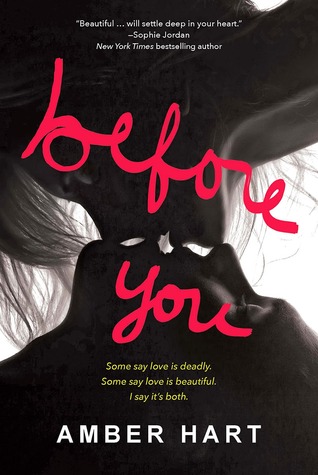 Some say love is deadly. Some say love is beautiful. I say it is both.
Faith Watters spent her junior year traveling the world, studying in exquisite places, before returning to Oviedo High School. From the outside her life is picture-perfect. Captain of the dance team. Popular. Happy. Too bad it's all a lie.
It will haunt me. It will claim me. It will shatter me. And I don't care.
Eighteen-year-old Diego Alvarez hates his new life in the States, but staying in Cuba is not an option. Covered in tattoos and scars, Diego doesn't stand a chance of fitting in. Nor does he want to. His only concern is staying hidden from his past—a past, which if it were to surface, would cost him everything. Including his life.
At Oviedo High School, it seems that Faith Watters and Diego Alvarez do not belong together. But fate is as tricky as it is lovely. Freedom with no restraint is what they long for. What they get is something different entirely.
Love—it will ruin you and save you, both.
BUY LINKS
AMAZON: http://www.amazon.com/Before-You-After-Amber-Hart-ebook/dp/B00HQ2QI3S/ref=sr_1_1?s=digital-text&ie=UTF8&qid=1406626506&sr=1-1&keywords=BEFORE+YOU+AMBER+HART
BARNES AND NOBLE: http://www.barnesandnoble.com/w/before-you-amber-hart/1117263130?ean=9781617731167
Successful restaurateur Lucien Black's blue-green eyes and unattainable attitude drive women wild. But his abandonment issues and criminal past have left him emotionally closed off. When a familiar face shows up for a job interview at his nightclub, the ache he has tried to forget tears at his heart—it's the girl who once healed him…and then abandoned him.
Darcy MacBride still remembers Lucien's delicate touch when they were both wildly in love teenagers. His gorgeous eyes had soothed her hurt after she'd been dumped off at the orphanage where Lucien lived. Darcy felt his jagged edges fit perfectly into her own, and she'd planned to spend the rest of her life with him—until a mysterious man warned her away. Now, fourteen years later, she's ready to endure the torture of Lucien's indifference and having him as her boss…just to be near him. But when it seems that they might finally take up where they left off, a devastating secret buried in their past threatens to tear them apart again.
L.A. Fiore's story of smoldering love recaptures the tormented romance of Beautifully Damaged.
BUY LINKS
AMAZON: http://www.amazon.com/Beautifully-Forgotten-Damaged-L-Fiore-ebook/dp/B00ICU2PN0/ref=sr_1_1?s=digital-text&ie=UTF8&qid=1406626626&sr=1-1&keywords=BEAUTIFULLY+FORGOTTEN
BARNES AND NOBLE: http://www.barnesandnoble.com/w/beautifully-forgotten-amazon-publishing/1118959497?ean=9781477823965: