TAKE – verb: to reach for and hold in one's hands or get into one's possession, power or control.
Logan Mitchell is a man who's always been more than happy to take what he wants. It's a philosophy that's proven lucrative in both his business and personal life, and never was it more apparent than the night he laid eyes on Tate Morrison. After pulling out all the stops and convincing the sexy bartender to give him a try—he's hooked.
Now, Logan finds himself in a predicament that demands more from him than a smart-ass answer and his innate ability to walk away when things get too deep.
He has a choice to make, and it'll force him to do something he's never done before—take a chance.
Tate Morrison knows all about taking a chance. He took the biggest one of his life the night he showed up at Logan's apartment to explore his unexpected reaction to the man.
Ever since then, he's thought about little else.
At first he was convinced his attraction was based solely on his body's curiosity. But the more time he spends with the silver-tongued lawyer, the more Tate realizes that their physical chemistry is only the beginning.
He's starting to catch a glimpse of what life with Logan would be like, and it's one full of excitement and satisfaction—a far cry from what he had in the past with his soon to be ex-wife.
Each man will face their fears as they begin to understand the true meaning of give and take. Their feelings for one another will be tested, as will their very beliefs. But now that they've found love where they least expected it, will they be brave enough to reach out and take it?
buy links
amazon: http://www.amazon.com/Take-Temptation-Book-Ella-Frank-ebook/dp/B00LLWDUDK/ref=sr_1_1?s=digital-text&ie=UTF8&qid=1404810862&sr=1-1&keywords=take+ella+frank
barnes and noble: http://www.barnesandnoble.com/w/take-ella-frank/1119921049?ean=2940149818044
Since his brother's death, Benny Bianchi has been nursing his grudge against the woman he thinks led to his brother's downfall. He does this to bury the feelings he has for Francesca Concetti, his brother's girl. But when Frankie takes a bullet while on the run with Benny's cousin's woman, Benny has to face those feelings.
The problem is Frankie has decided she's paid her penance. Penance she didn't deserve to pay. She's done with Benny and the Bianchi family. She's starting a new life away from Chicago and her heartbreaking history.
Benny has decided differently.
But Frankie has more demons she's battling. Demons Benny wants to help her face. But life has landed so many hard knocks on Frankie she's terrified of believing in the promise of Benny Bianchi and the good life he's offering.
Frankie's new life leads her to The 'Burg, where Benny has ties, and she finds she not only hasn't succeeded in getting away, she's doesn't want to.
BUY LINKS
AMAZON: http://www.amazon.com/Promise-Burg-Book-5-ebook/dp/B00JXW6GFE/ref=sr_1_1?s=digital-text&ie=UTF8&qid=1404811152&sr=1-1&keywords=THE+PROMISE+KRISTEN+ASHLEY
BARNES AND NOBLE: http://www.barnesandnoble.com/w/the-promise-kristen-ashley/1119358394?ean=2940045855327
"I can easily divide my life into two parts—before her and after."
Hudson Pierce has led a life few others could even imagine. With money and power at his fingertips, he's wanted for almost nothing. He's never experienced love, however, and he's seen few examples of it in his dysfunctional family. The ridiculous notion of romance has always intrigued him. He's studied it, controlled it, manipulated it, and has yet to understand it.
Until he meets Alayna Withers.
Now, the games he's played in his quest for comprehension can finally come to an end. Or are they just beginning?
Told from his point of view, Hudson fills the holes in his love story with Alayna Withers. His past and relationship with his long-time friend Celia is further revealed and light is shed on his actions during his courtship with Alayna.
BUY LINKS
AMAZON: http://www.amazon.com/Hudson-Fixed-Book-Laurelin-Paige-ebook/dp/B00IUS9FOG/ref=sr_1_1?s=digital-text&ie=UTF8&qid=1404811331&sr=1-1&keywords=HUDSON+LAURELIN+PAIGE
Sloane
For over two years, Sloane Romera has pinned everything on finding Alexis. Life was going to get better. Easier. Happier. The nightmare of having a missing sister was supposed to end, and everything was supposed to go back to normal.
However, now that she's found her sister, Sloane is discovering that life has a way of ridiculing what we expect of it.
Nothing is easier.
And 'normal' is falling for a man who might never be able to feel the same way.
***
Zeth
A lengthy history of breaking things with his fists has given Zeth Mayfair a fairly good idea of how to get his own way. But when his goal, the one, single woman on the face of the planet that he's truly ever wanted, can only be obtained by fixing things instead of destroying them, how can he adjust a lifetime of violence in order to make her his once and for all? And how can he make sure that she is safe?
The first part is going to take time. But the second part…
The second part is easy.
He must kill Charlie Holsan.
BUY LINKS
AMAZON: LINKS NOT AVAILABLE YET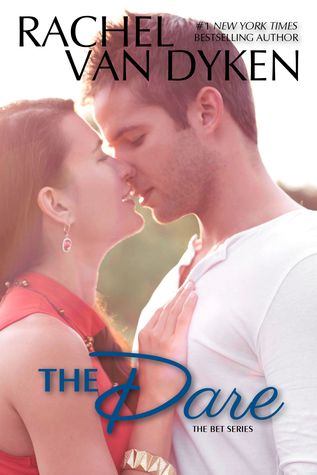 Boring Beth Lynn has always lived up to her nickname… until she wakes up in a hotel bed next to a sexy as sin state senator she re-connected with at a wedding the previous night.
The biggest problem? She can't seem to remember anything about the night before except for crying into a box of cookies, and she's pretty sure Grandma Nadine slipped something in her drink. And what should have been a one night stand turns into a six day adventure when Grandma whisks them off to Hawaii to save them from the ensuing media firestorm.
Jace isn't looking for commitment — he believes he made that clear when he left the wedding with Beth. Then again, he can't remember much of anything other than the way her skin felt beneath his hands. Now he's stuck with her at some lame couple's retreat and trying his hardest to fight the attraction only a woman like Beth could invoke.
He doesn't think it can get any worse.
But one spider attack… A donkey ride from hell… And an unfortunate episode with Viagra tea — and there's one thing Jace knows for sure: He should never have agreed to Grandma Nadine's suggestion in the first place.
Because if this isn't paradise, and it isn't a vacation — that only leaves one option.
Survival.
But to make it through alive… they might lose their hearts in the process.
BUY LINKS
AMAZON: http://www.amazon.com/Dare-Bet-Book-3-ebook/dp/B00KLJCUIK/ref=sr_1_1?s=digital-text&ie=UTF8&qid=1404811677&sr=1-1&keywords=THE+DARE+RACHEL+VAN+DYKEN
BARNES AND NOBLE: http://www.barnesandnoble.com/w/the-dare-rachel-van-dyken/1119573016?ean=2940045955768
B