The Kelly Group International (KGI): A super-elite, top secret, family-run business.
Qualifications: High intelligence, rock-hard body, military background.
Mission: Hostage/kidnap victim recovery. Intelligence gathering. Handling jobs the U.S. government can't…
Eden is said to be one of the most beautiful women in the world. Her face has graced countless magazines and her body has sold millions of dollars of clothing. But her fame and beauty has earned her more than she ever imagined. Evil is stalking her, determined to extinguish the ethereal beauty forever.
Swanson or "Swanny" as his teammates call him is always up for the next mission. He came back from Afghanistan wounded and scarred. Hardly the kind of man who even belongs in the same room with Eden. And yet there's something about the quiet beauty that stirs his blood and makes him dream of the impossible. Because Beauty loving the beast only happens in fairy tales and KGI doesn't deal in fairy tales. Ever
PRE ORDER LINKS
http://www.amazon.com/When-Day-Breaks-KGI-Novel-ebook/dp/B00HDMM7JA/ref=sr_1_1?s=digital-text&ie=UTF8&qid=1403567880&sr=1-1&keywords=WHEN+DAY+BREAKS+MAYA+BANKS
From the New York Times bestselling author of Come to Me Quietly comes a scorching new adult romance in the Closer to You series.
A second chance at life…
A second chance at love…
Jared Holt never thought he deserved either—until he found both in the arms of Aly Moore. Aly has loved Jared for as long as she can remember, and she's more than ready for the future they're making together. But Jared can't help remembering his own family. And he'll never forgive himself for what happened to them. How can he allow himself the very happiness he once destroyed? 
To live a life worthy of Aly, Jared knows he has to stop running and finally put his past to rest. But when he decides to face his demons head on, he encounters more than he bargained for: a dangerous mix of jealousy, lies, and dishonest intentions. When those intentions threaten Aly, Jared loses all control, giving into the rage that earned him his bad boy reputation years before. And he'll fight to protect her no matter what it costs…even if he destroys himself in the process
PRE ORDER LINKS
http://www.amazon.com/Come-Me-Softly-Closer-You-ebook/dp/B00GMY0JO0/ref=sr_1_1?s=digital-text&ie=UTF8&qid=1403568092&sr=1-1&keywords=come+to+me+softly
Purple-haired, sharp-tongued Reese MacKay knows all about making the wrong choice; she's made plenty of them in her twenty-odd-years. So when her impulsive, short-lived marriage ends in heartbreak, she decides it's time for a change. She moves to Miami with the intention of hitting reset on her irresponsible life, and she does quite well…aside from an epically humiliating one-night stand in Cancun with a hot blond bouncer named Ben. Thank God she can get on a plane and leave that mistake behind her.
Football scholarship and frat parties with hot chicks? Part of charmer Ben Morris's plan. Blown knee that kills any hope of a professional football career? So not part of the plan. Luckily Ben has brains to go with his knockout looks and magnetism. After three long years of balancing law school with his job as a bouncer at Penny's Palace, he's ready to lead a more mature life—until his first day of work, when he finds himself in the office of that crazy, hot chick he met in Cancun. The one he hasn't stopped thinking about.
If Ben truly were a smart guy, he'd stay clear of Reese. She's the boss's stepdaughter and it's been made very clear that office romances are grounds for dismissal. Plus, rumor has it she's trouble. The only problem is, he likes trouble, especially when it's so good-looking…
PRE ORDER LINKS
http://www.amazon.com/Five-Ways-Fall-K-Tucker-ebook/dp/B00DPM7U26/ref=sr_1_1?s=digital-text&ie=UTF8&qid=1403568285&sr=1-1&keywords=FIVE+WAYS+TO+FALL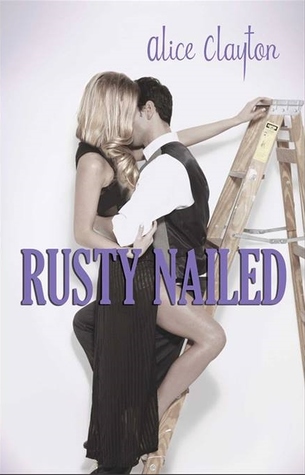 In this sequel to Wallbanger, the second book in the Cocktail series, fan favorites Caroline and Simon negotiate the rollercoaster of their new relationship while house-sitting in San Francisco.
Playing house was never so much fun—or so confusing. With her boss on her honeymoon, Caroline's working crazy long hours to keep the interior design company running—especially since she's also the lead designer for the renovation of a gorgeous old hotel on Sausalito. So with her hotshot photographer boyfriend gallivanting all over the world for his job, she and Simon are heavy-duty into "absence makes the heart grow fonder" mode. Neither has any complaints about the great reunion sex, though! Then Simon decides he's tired of so much travelling, and he's suddenly home more. A lot more. And wanting Caroline home more, too. Though their friends' romantic lives provide plenty of welcome distraction, eventually Caroline and Simon have to sort their relationship out. Neither wants "out of sight, out of mind," but can they create their own happy mid-ground cliché?
USA TODAY bestselling author Alice Clayton delivers another delicious, frothy cocktail of a book, shaking up her characters, stirring in laugh-out-loud humor, and serving sizzling romance straight up!
PRE ORDER LINKS
http://www.amazon.com/Rusty-Nailed-Cocktail-Alice-Clayton-ebook/dp/B00GEEB23U/ref=sr_1_1?s=digital-text&ie=UTF8&qid=1403568444&sr=1-1&keywords=RUSTY+NAILED