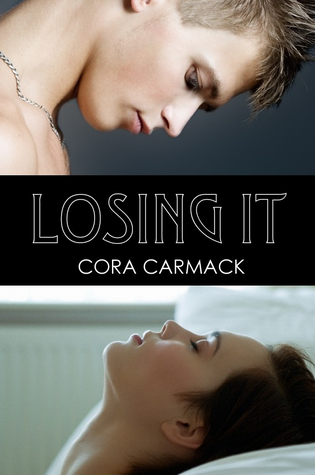 Sick of being the only virgin among her friends, Bliss Edwards decides the best way to deal with the problem is to lose it as quickly and simply as possible – a one-night stand. But her plan turns out to be anything but simple when she freaks out and leaves a gorgeous guy alone and naked in her bed with an excuse that no one with half-a-brain would ever believe. And as if that weren't embarrassing enough, when she arrives for her first class of her last college semester, she recognizes her new theatre professor. She'd left him naked in her bed about 8 hours earlier
BUY LINKS
AMAZON: http://www.amazon.com/Losing-Cora-Carmack-ebook/dp/B00AHCRQPI/ref=sr_1_1?ie=UTF8&qid=1403387585&sr=8-1&keywords=losing+it+cora+carmack
BARNES AND NOBLE: http://www.barnesandnoble.com/w/losing-it-cora-carmack/1113468433?ean=9780062273246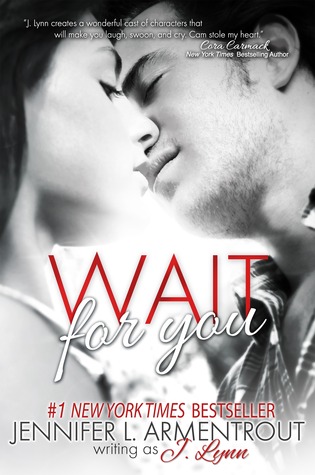 Some things are worth waiting for…
Traveling thousands of miles from home to enter college is the only way nineteen-year-old Avery Morgansten can escape what happened at the Halloween party five years ago—an event that forever changed her life. All she needs to do is make it to her classes on time, make sure the bracelet on her left wrist stays in place, not draw any attention to herself, and maybe—please God—make a few friends, because surely that would be a nice change of pace. The one thing she didn't need and never planned on was capturing the attention of the one guy who could shatter the precarious future she's building for herself.
Some things are worth experiencing…
Cameron Hamilton is six feet and three inches of swoon-worthy hotness, complete with a pair of striking blue eyes and a remarkable ability to make her want things she believed were irrevocably stolen from her. She knows she needs to stay away from him, but Cam is freaking everywhere, with his charm, his witty banter, and that damn dimple that's just so… so lickable. Getting involved with him is dangerous, but when ignoring the simmering tension that sparks whenever they are around each other becomes impossible, he brings out a side of her she never knew existed.
Some things should never be kept quiet…
But when Avery starts receiving threatening emails and phone calls forcing her to face a past she wants silenced, she's has no other choice but to acknowledge that someone is refusing to allow her to let go of that night when everything changed. When the devastating truth comes out, will she resurface this time with one less scar? And can Cam be there to help her or will he be dragged down with her?
And some things are worth fighting for…
BUY LINKS
AMAZON: http://www.amazon.com/Wait-You-J-Lynn-ebook/dp/B00C3342T2/ref=sr_1_1?ie=UTF8&qid=1403387880&sr=8-1&keywords=WAIT+FOR+YOU+J.+LYNN
KINDLE: http://www.barnesandnoble.com/w/wait-for-you-j-lynn/1114701569?ean=9780062294777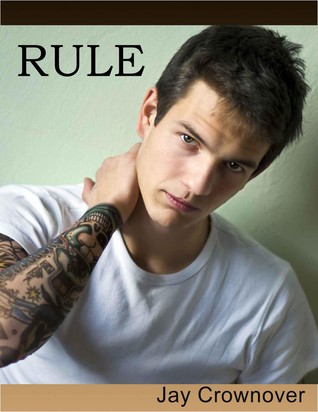 Opposites in every way . . . except the one that matters 
Shaw Landon loved Rule Archer from the moment she laid eyes on him. Rule is everything a straight–A pre-med student like Shaw shouldn't want–and the only person she's never tried to please. She isn't afraid of his scary piercings and tattoos or his wild attitude. Though she knows that Rule is wrong for her, her heart just won't listen.
To a rebel like Rule Archer, Shaw Landon is a stuck-up, perfect princess-and his dead twin brother's girl. She lives by other people's rules; he makes his own. He doesn't have time for a good girl like Shaw-even if she's the only one who can see the person he truly is.
But a short skirt, too many birthday cocktails, and spilled secrets lead to a night neither can forget. Now, Shaw and Rule have to figure out how a girl like her and a guy like him are supposed to be together without destroying their love . . . or each other
BUY LINKS
AMAZON: http://www.amazon.com/Rule-Marked-Men-Book-1-ebook/dp/B00CGZXRQ6/ref=sr_1_1?ie=UTF8&qid=1403388345&sr=8-1&keywords=RULE+JAY+CROWNOVER
BARNES AND NOBLE: http://www.barnesandnoble.com/w/rule-jay-crownover/1115180975?ean=9780062302403
A matter of secrets…
Undercover cop Logan "Kash" Ryan can't afford a distraction like his new neighbor Rachel Masters, even if she's the most beautiful woman he's ever seen. To catch a serial killer, he needs to stay focused, yet all he can think about is the feisty, long-legged coed whose guarded nature intrigues him
A matter of lies…
Deceived and hurt before, Rachel would rather be a single, crazy cat lady than trust another guy, especially a gorgeous, tattooed bad boy with a Harley, like Kash. But when his liquid-steel eyes meet hers, it takes all of Rachel's will-power to stop herself from exploring his hot body with her own.
A matter of love…
As much as they try to keep it platonic, the friction between them sparks an irresistible heat that soon consumes them. Can Kash keep Rachel's heart and her life safe even as he risks his own? Will she be able to forgive his lies … or will she run when she discovers the dangerous truth?
BUY LINKS
AMAZON: http://www.amazon.com/Forgiving-Lies-Molly-McAdams-ebook/dp/B00BATNM2S/ref=sr_1_1?ie=UTF8&qid=1403388597&sr=8-1&keywords=FORGIVING+LIES
BARNES AND NOBLE: http://www.barnesandnoble.com/w/forgiving-lies-molly-mcadams/1114591079?ean=9780062267740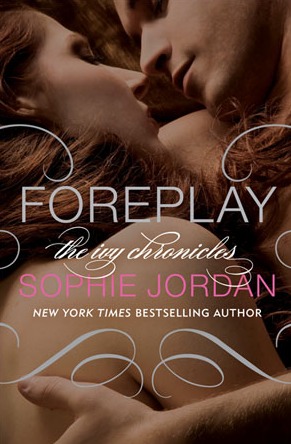 Before she goes after the life she's always wanted, she's about to find the one she needs. 
Pepper has been hopelessly in love with her best friend's brother, Hunter, for like ever. He's the key to everything she's always craved: security, stability, family. But she needs Hunter to notice her as more than just a friend. Even though she's kissed exactly one guy, she has just the plan to go from novice to rock star in the bedroom—take a few pointers from someone who knows what he's doing.
Her college roommates have the perfect teacher in mind. But bartender Reece is nothing like the player Pepper expects. Yes, he's beyond gorgeous, but he's also dangerous, deep—with a troubled past. Soon what started as lessons in attraction are turning both their worlds around, and showing just what can happen when you go past foreplay and get to what's real…
BUY LINKS
AMAZON: http://www.amazon.com/Foreplay-Ivy-Chronicles-Sophie-Jordan-ebook/dp/B00BATNQDS/ref=sr_1_1?ie=UTF8&qid=1403388747&sr=8-1&keywords=FOREPLAY+SOPHIE+JORDAN
BARNES AND NOBLE: http://www.barnesandnoble.com/w/foreplay-sophie-jordan/1115217155?ean=9780062279880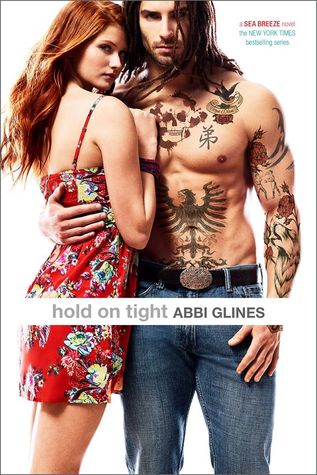 Six years ago, Dewayne Falco's life changed. He lost someone he never expected to lose. Resigned to punish himself for something he felt he could have prevented, he goes through life without getting too close to anyone.
What he didn't expect was for the girl across the street to move back home and remind him of what they both lost: Dewayne's younger brother Dustin. However, when a miniature version of Dustin opens the door to greet him, Dewayne realizes he might not have lost everything after all.
Sienna Roy loved Dustin Falco most of her life. He was the boy next door, the high school basketball star and her best friend. But when his life was cut short, she realized he left a part of himself behind.
Now, she's back in Sea Breeze, thankful to have a home for her and Dustin's son, but not sure if she can ever forgive the people across the street who abandoned her when she needed them the most — The Falcos.
Betrayal, lies, and forbidden attraction might end Dewayne and Sienna's story before it's even begun.
BUY LINKS
AMAZON: http://www.amazon.com/Hold-Tight-Breeze-Abbi-Glines-ebook/dp/B00GKKU12G/ref=sr_1_1?ie=UTF8&qid=1403388892&sr=8-1&keywords=HOLD+ON+TIGHT+ABBI+GLINES